Skincare routine for night
It is never too late to start your skincare.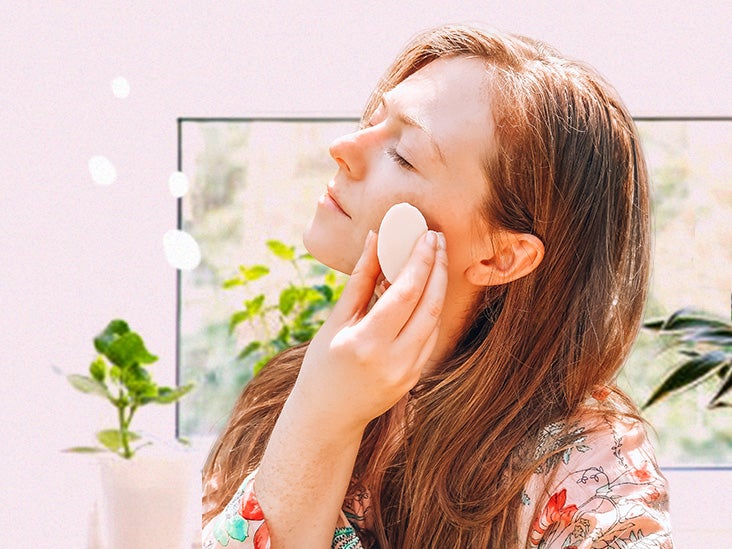 Skincare is taking care of our skin by hydrating and moisturizing it. We all love healthy and radiating skin. To take care of our skin it is necessary to follow a proper skin routine. Skincare routine can be for morning and for night. Skincare for the morning is focused on protecting the skin and providing moisture to have a good base for other skin products while nighttime skincare routine is more focused on providing nourishment, repair, and rejuvenating the skin. We need to repair the damage caused to our skin during the day with a nighttime skin routine. Here are some basic steps in the skincare routine for night.
Step 1: makeup remover
It is important to remove all residue makeup from the skin to let help open the pores clogged by makeup products. You can use oil-based or water-based makeup remover. A popular product in this is micellar water. Micellar water is nonoily and gentle for your skin and effective also.
Step 2: Cleanser
Cleansers are used to remove excess dirt and residue skincare products. It is good to cleanse if you have an oily face. But prevent from over-cleansing your face as it strips your skin off its natural oil. It's better to use an oil-based cleanser if you use a heavy type of makeup and are more exposed to pollutants. On the other hand, the water-based cleanser is good for light cleansing, especially for dry skin.
Step 3: Exfoliator
Exfoliators help removes dead skin cells. They help prevent acne. Facial scrubs, peel-off masks, etc are some examples of exfoliators used in general. You can use an exfoliator once or twice a week as instructed. Over-exfoliating is also bad for your skin as it removes natural layer of your skin and makes it more sensitive and easily irritable.
Step 4: Hydrating mist and toner
Face mist contains nourishing oils which hydrate our skin and toner helps our pores. They help prepare our skin to absorb moisturizing products. It helps maintain the ph balance of our skin. It's good to retain the natural oil and moisture that the skin loses in the process of cleansing.
Step 5: Skin serum
Serums penetrate the skin to provide moisture. most serum helps remove dryness in the skin and also is anti-aging. They help to control fine lines and wrinkles hence giving a youthful look. Serums with vitamin C and Vitamin E are known to best.
Step 6: Eye cream
The skin around and under our eye area is relatively thinner and more sensitive than other parts of our face. Hence, they are easily prone to wrinkles and darkness. Eye cream especially helps to maintain the moisture in the eye area and prevents wrinkles. Eye creams are more delicate than other creams and therefore are perfect for the skin in that area. The eye cream contains ingredients like hyaluronic acid and ceramides for hydration and to diminish wrinkles.
Step 7: moisturizer
Moisturizer helps prevent dryness in the skin. Many types of moisturizers are available in the market perfect for all types of skin types. It is better to prefer using moisturizers with cell repairing properties for night routine. Similarly, you can also use a face pack to bring a shiny and glassy look. Face packs help preserve the complexion of our skin and maintain hydration and oil in the skin."